Pop Culture, The Latest Trend In The ESL Classroom
15th January 2022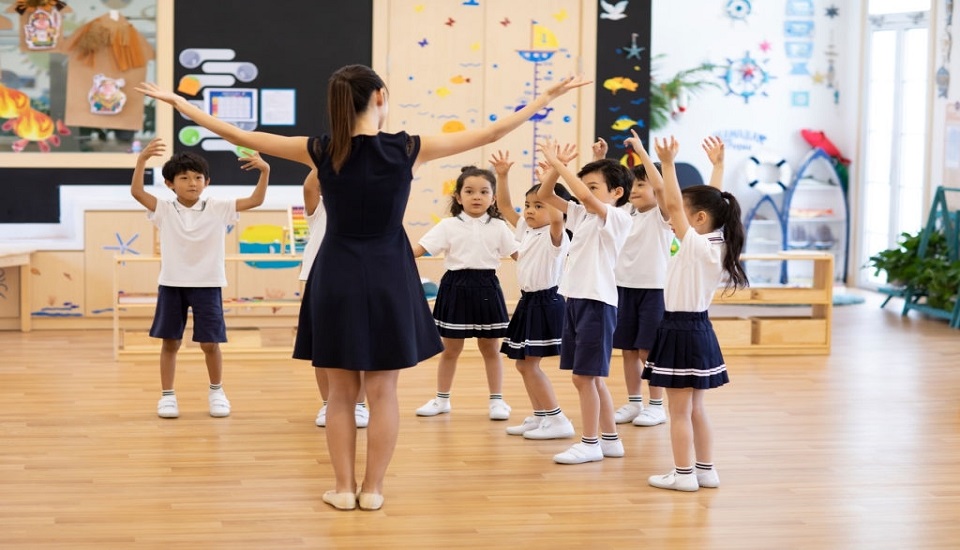 Students these days are fans of social media and the lasted trends that grab the attention of the netizens. Pop culture, which recently is an integral part of social media, is a very popular method being practiced in ESL classrooms. TEFL courses include exclusive approaches where teachers get multiple ideas of how to engage ESL students in the classroom using pop culture.
What does pop culture mean?
Pop culture is totally directed towards the millennials and young generation who love this vibrant and funky style. Pop culture includes certain activities that revolve around specific topics or subjects and create a mass attraction. Social media, these days, is a base where pop culture is most popular.
Be it a chill-down-the-spine Netflix series like DARK, or something historic like The Game of Thrones, you will find classic memes related to them everywhere on social media. Memes are one of the core components of pop culture. Some kind of folk culture, Grafitti, etc., are also vital parts of pop culture that are becoming quite popular in teaching practice nowadays.
Using pop culture in teaching English is considered to be one of the most effective methods. Language learning becomes easier when students visualize and create something interesting by themselves that helps them to learn the language. Besides, an ESL teacher will find the class more engaging when the students are participating actively in any session that perfectly maps their level of interest.
Teaching English as a foreign language is not always an easy task but students learn easily when you apply techniques that are being recognized globally. For example, teaching by giving examples of memes, iconic songs, etc., is known by everyone. When your students learn a new language while using these approaches, they always learn better.
Some classic pop culture that can be used in ESL classroom:
Teaching jobs will be interesting when you will find that you're students are engaging themselves a lot in your session. Thus, your teaching experience will be successful. Using crazy and bright pop culture will gather the attention of your students and that will eventually raise the engagement in the class. Just make one thing sure that your students do not learn something vulgar or irrelevant while learning through this pop culture.
Certain pop cultures that are most popular:
Memes:
There are tons of meme samples available on the internet. Say you're currently teaching your students to construct sentences in English. Show them one of the popular meme templates and ask them to write sentences to justify the meaning of the meme. This method is extremely funny, students will be energetic, and they will gain a lot of confidence eventually.
Abbreviations:
There are several abbreviations used in the English language. YOLO means you live only once, LOL means Laughing out loud, OTD means outfit of the day, and so on. Teach these abbreviations to your students and ask them to create images or search for some relevant pictures on the internet. This will ensure you that their concept is clear and they have understood the language genuinely.
Song lyrics:
Language teaching becomes easier when your students cooperate and support you while the class is going on. You can use some famous song lyrics as a fill-in-the-blank game in the classroom.
Popular songs like Thriller by Michael Jackson, In the End by Linkin Park, Summer of 69 by Byran Adams, etc., are world known. Play these songs in the classroom, provide your students with printouts of the lyrics and let them learn those. Then conduct a fill-in-the-blanks game based on those lyrics. Trust me, students will love it!
The challenge game:
This is one of the most viral games happening all over social media. Based on this, you can arrange for a challenge game in the classroom. Suppose, students are aware of the names of flowers and animals in English. Challenge them to write the name of 5 different flowers or 10 different animals and announce a trivial reward. To make it interesting, you can do a lottery system where students will get the opportunity to pick up a piece of paper and has to write down the names of either flowers or animals, written on it.
Dialogues via videos:
One of the most trending things that are happening on the earth is Instagram reels. Download some funny and non-toxic videos, mute them, and show them to your students in the classroom. You can use a projector to show such videos on the screen. Let them watch carefully and then ask them to frame a script having 4-5 relevant sentences based on those videos.
Thus, you will understand if your students have their concept of the English language totally clear or not. Go through all the scripts and point out who all need to work hard and who all have done a commendable job.
Being a TEFL certified teacher with TEFL courses and teaching abroad in an ESL classroom is definitely not easy but using these funny, and enthusiastic techniques will never make you feel under pressure. Students always love to work on something that is trending and quite interesting. Thus, using pop culture in the ESL classroom will always make it look happening!

Written By : Park Jin Ae